The Awakened Woman
Are you looking to connect with amazing women who lift you up and inspire you?
Do you want to fully own your worth so you live life on your terms?
Are you ready to awaken your feminine power and break through the fears that hold you back from shining?
If you feel a YES firing up within you, then please join us for the Sistership Circle Festival!
Drop into connection, sister.
Visionary sisterhood has been forgotten and it's needed now more than ever. As modern day women, many times we are isolated, spending hours in front of the computer, living in a vacuum.
Who supports YOU as you support everyone? It's your turn!
Imagine what's possible when women come together to celebrate and support one another … When a circle holds you in the light, you are far more likely to rise into the best version of yourself as an awakened woman.
Show Up and Shine
When women come together to support each other by listening deeply to one another, sharing their authentic truth, feeling a sense of belonging, celebrating each other's unique essence, giving one another permission to shine and encouraging each other's brilliance…
Possibilities open up.
Families are empowered.
Communities are formed.
The world becomes an inspiring place to play.
Sister I invite YOU to step into your power and celebrate your feminine essence by joining other like-minded women for a divine afternoon of connection and expansion.
What You Can Expect
✨ Amazing facilitators sharing their insights and guiding you through exercises to embody your feminine power as an awakened woman
✨ Connection, support and celebration from like-minded women in your community
✨ Activation of your essence, passion, gifts and strengths as an awakened woman
Join a conversation that raises you to your highest potential and awakens your ability to create the most amazing version of life that you can imagine. Come be part of an amazing community of women who exude love, support and depth.
You can expect to leave the event feeling alive and on fire, connected to a new authentic community of sisterhood, and a sense of freedom to live life on your own terms.
Circle will be created to facilitate connection with other local women leaders in our community and the topic of "The Awakened Woman" will be explored. Participants will be invited to join the 8 week program to go deeper into feminine connection and co-creation.
✨ Every woman deserves to be supported
✨ Every woman needs a real sister
✨ Every woman has the right to speak her feelings
✨ Every woman is a natural born feminine leader of her own life
✨ Every woman belongs in the circle
Our culture has had us feel separate, isolated and disconnected from each other.
But the truth is, we are moving back into partnership with one another as the divine feminine continues to rise.
We are learning to reconnect and lean in to one another.
You are not alone on this journey. Sometimes you may feel like it, but Sistership Circle represents our connection, our returning to ourselves and one another.
Together in sisterhood we are stronger.
Together we will change the world.
Space is limited … Save your seat in circle for this transformational experience that will uplift, inspire and empower you.
Facilitators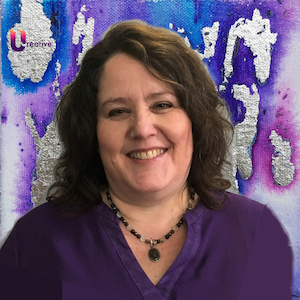 Larissa Russell is an International Best Selling Author, Speaker, Artist, Coach, & Healer, she is the Founder of 'Creative U Healing', an online coaching and learning platform that helps women step into their authenticity with the help of creativity. Larissa also hosts the 'Creative Soul Healing Podcast' where every week she has amazing conversations with creatives, healers, and people who have healed with the help of creativity. Learn more at: www.CreativeU.ca
Breakout Session: "How Creativity Saved My Life and How it Can Change Yours"
==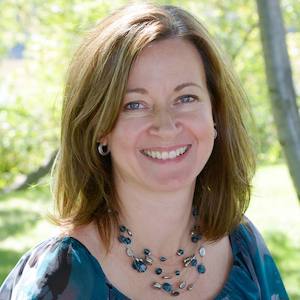 Jeri Tourand, B Ed., is an Unlimited Love Coach, specializing in self-love, forgiveness and relationship coaching. She is a mother of three beautiful daughters, an author, speaker, Zen Trilotherapy practitioner, founder & facilitator of "Living from Heart Center"; Awakening to unconditional love and authentic self expression!
Jeri's mission is to assist people in awakening to deep truth and remembrance of the Divine Love that they are, inspiring them to live life to the fullest, and courageously express their highest potential and truest nature. Learn more at: www.livingfromheartcenter.com
Breakout Session: Forgiveness as a Path to Freedom
==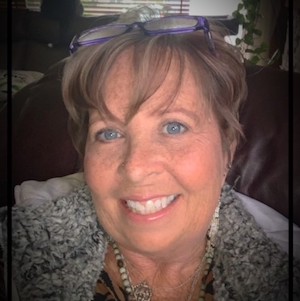 My name is Debbie Jackman and I have been holding space and creating "Angel Magic Mysteries" for well over forty years. Although the gestation has been many decades, Creator knew what needed to happen before the birth of this magical mission. I am very proud to walk in the Cree tradition, even though I was raised by a Caucasian family. I embraced the journey my ancestors guided me on for as long as I can remember. My gift of inner knowing became stronger through each path and I knew I was being guided to the healing arts, and yet what that looked like was still a mystery for many years. My professional training shamanically and in women's mysteries, along with working as a death doula, has certainly expanded my consciousness and heart, which I look forward to sharing with you during our time together. Learn more at: www.angelmagicmysteries.ca
Breakout Session: Listening to our intuition in the times of chaos
==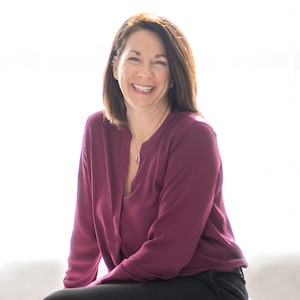 Elizabeth Sanchez is the CEO & Founder of the Magnificent Mamas Collective. For over 28 years she has worked with individuals seeking inner peace, confidence, health, and wellness. As a holistic life coach, Reiki Master/Teacher and Business Consultant Elizabeth helps individuals identify the best tools and techniques to unlock the life they most desire.
She offers the Magnificent Mamas Collective Members and her private clients the space and tools to implement into everyday lives to attract great experiences, build strong healthy relationships, find more joy, health, and happiness with a renewed passion for life by shifting the focus on their true desires rather than on what they don't want. Learn more at: www.magnificentmamas.com and www.elizabethASanchez.com
Breakout Session: The 7 Pillars of Wisdom
==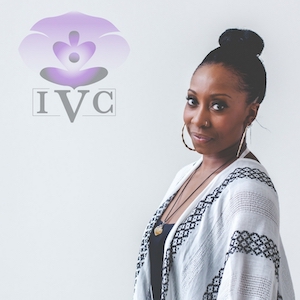 Charlene (A.k.a. Queen C) is a poet, yoga teacher, performing artist, YogiDance Twerkshop creator and mindful living expert. She is a womxn determined to inspire self love through mind, body and spiritual practices. Developing her profession as a movement facilitator since 2013, Charlene has been using movement as medicine and ancestral philosophy to heal herself and her community. She holds a Honours Bachelors of Arts degree from University of Toronto; a 200 hr Yoga Certification with over 150 hours of additional mindfulness training; and a Reiki Level II certificate. This training, in addition to over 1000 hours of teaching, ensures the quality of wisdom and immense passion that Charlene brings into any space. Learn more at: www.innerverseconnect.ca
Facilitating: Sensual Queen Embodiment: Cultural Twerkshop Ceremony
==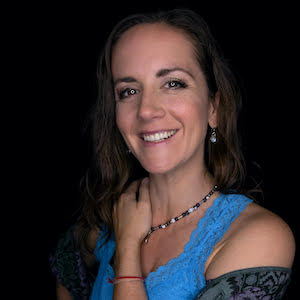 Tiffany Sparrow uses music-sound as a way to connect our body with our mental and soul levels to heal body-image wounding and disordered eating. She is an accomplished vocalist, multi-instrumentalist, singer-songwriter and composer, and performs original indie-folk songs as well as fusion meditation mantra music. Her official cred includes training as a certified music therapist (BMT, MTA), ethnomusicologist (MA) and yoga teacher (ERYT 500). Learn more at: www.tiffanysparrow.com
Facilitating: Shakti Sound Embodied
==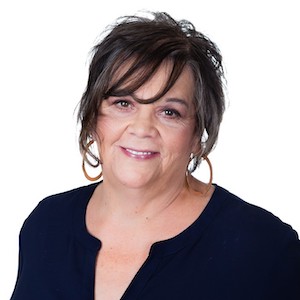 Debra has traveled the world as ceremonialist and speaker at world and peace conferences representing Canada. In 1998 she received the title CAA from the House of Commons. She is an invited member of the Sufi Foundation and former keeper of the Fung Loy Gok shrine. Debra has spent 33 years in the study of archaeomythology which has taken her to world sites studying the sacred paths of women. She is an ordained Priestess of Aphrodite. She believes empowered women empower women. She offers these key processes to women to claim as their own and use as stepping stones to claim their own visible leadership and the voice they are being called to bring forth. Learn more at: www.psychicedmontondebra.ca
Breakout Session: 7 Principles of Fierce Feminine Leadership
==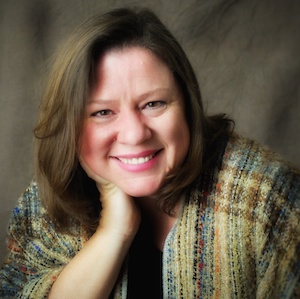 April lives to empower women. As a midwife, she has empowered women through one of the biggest transformations of their lives, their transition to motherhood. April is an experienced coach and large group facilitator who inspires her community. She's committed to a continuous process of leveling up, and she's built her entire life around this principle. April has studied the magical side of her sexuality for over 20 years and is now combining all of her talents into the Sacred Sisterhood of Sexuality. Learn more at: https://tinyurl.com/ssstrt
Breakout Session: Uncovering Your Authentic Sexuality
What is Sistership Circle?
Sistership Circle is committed to women awakening their inner feminine power and experiencing the freedom to be authentically and unapologetically themselves. You are a powerful woman with the ability to manifest all that you desire. Awaken your power and live a life you love!
We offer circle programs for women to unlock the depths of their feminine power, connect with like-minded women in sisterhood, and embody their feminine leadership.
You'll have an opportunity to learn about our 8-week circle during the Launch Festival and join if you feel the call.
Faq
What should I bring? Wear what you feel most comfortable and powerful in. Bring a water bottle, journal and candle.
What is your refund policy? All ticket sales are final. Transfers to another sister are ok; email [email protected]